Mr.Sandeep Biswas, Faculty, Delhi School of Photography
Sandeep Biswas finished College of Art, New Delhi to join an advertising agency as a visualizer, after studying design in 1993. Within 2 years he realized that it was not a job he was looking to pursue, but his dream of creating and making images.
He decided to follow his dream and quit his job, to start his process to create a career towards his medium of love and passion in 1995.
He was awarded for photography by Sahitya Kala Parishad and Alliance Francaise de Delhi in 1993, as well as by All India Fine Art and Craft Society twice in 1997 and 1999 among others.
In 2001 Japan Foundation sponsored him for a two person show along with a Japanese photographer, following which he was awarded the Japan Foundation Fellowship in the same year to go to Kyoto Univesity of Art & Design, as a visiting associate fellow at the photography department for 6 months.
He was also awarded the Visual Art gallery, India habitat Center fellowship for photography in 2005.
He has had 5 solo shows of which 3 have been in New Delhi, Arpana Art gallery( Academy of Fine Art & Literature) in March 2003 with support of Japan Foundation, Gallery STUDIO ART in September 2005 & April 2010. His 3rd show was at Nairang Gallery organized by Ms.Salima Hashmi(Gallery Rohtas 2) , Lahore Pakistan in November 2006. He had his last solo exhibition "ENTRAPMENT" with ABADI ART SPACE, New Delhi, Curated by Jose Abad Lorente in April 2012.
Sandeep has been a part of over 40 group shows in India, France, Germany, UK & Sri Lanka, South Korea with renowned art galleries. His works have been exhibited as a part of the photography festival FOTOSEPTIEMBRE USA SAFOTO 2007, Texas, USA, ARTSINGAPORE 2007, INDIA ART FAIR 2008, 2009, 2011, 2013, HOTEL ART FAIR, Seoul, Korea- 2010 & India's first ever online art fair http://www.indiaartcollective.com/ in 2011.
He has curated an exhibition of 9 photographers "VISION BEYOND" with gallery Art Indus - April 2007, an exhibition of photographs "A long road home" with photography gallery Wonderwall- July 2007, "A Tribute to The Lens" an exhibition of Lens based art to commemorate the World Photography day at M F Husain Gallery, Jamia Millia Islamia, New Delhi 2010, Co curated the show "Unnatural landscapes" (An exhibition that reflects Nature, Human Interventions and City Environments) at Abadi Art Space, with gallery curator Jose Abad Lorente and also Curated a collaborative photographic installation Project "Just Another Usual Day-Thje Prayer Flags" involving 20 young aspiring photographers and photography students as an ongoing project during the exhibition Unnatural Landscapes.
Sandeep's works are a part of various public & private collections.
His works are published in Art, Photography, New Media Journals along with other Journals and News Papers in India & abroad.
Sandeep lives & works as a freelance photographer in New Delhi. He spends his time between doing commercial photography, documentary photography, teaching photography & creating his own work that he exhibits with various reputed art galleries in India and Abroad.
His clientele includes Advertising Agencies, magazines, UNICEF, other UN organizations & various other private clients.
He recently finished working on a book on Polio Eradication in India for UNICEF & Ministry of Health released in February 2014 with. Another book on Culture Festivals of Rajasthan for a private publisher which is to release soon.
Recently he also worked on on the project "REIMAGING PEOPLE OF INDIA" ,(a re interpretation of the first ever published photographic book in India commissioned by Lord & Lady canning in 1850 and compiled by Historians John Watson & John Kaye between 1868 and 1875) commissioned to him by India Photo Archive Foundation, curated by Aditya Arya
He has been teaching as faculty in Delhi School of Photography, & has been a external Jury/Examiner (photography) with Pearl Academy of fashion in New Delhi.
Sandeep has held workshops on photography with, Lalit Kala Akademy(Art Awareness Workshop on Photography) New Delhi, India habitat Center New Delhi, Canon camera's, Cadence Systems India Ltd Noida & Sardar Patel Vidyalaya New Delhi.
Contact us at +91-9871642054 for further details and discussions.
You may be interested in these Courses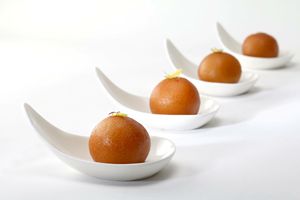 FOOD PHOTOGRAPHY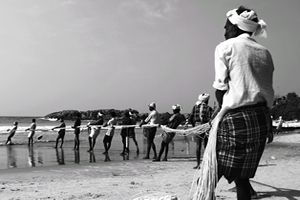 PHOTO JOURNALISM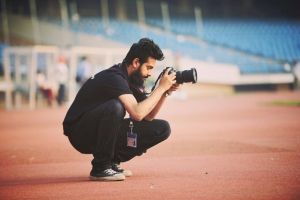 FILM MAKING (DSLR)