Faculty Team of Delhi School of Photography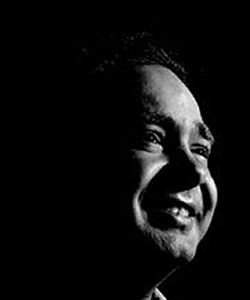 Mr.Sandeep Biswas
Mr.Sandeep Biswas finished College of Art, New Delhi to join an advertising agency as a visualizer, after studying design in 1993. Within 2 years he realized that it was not a job he was looking to pursue, but his dream of creating and making images.
Click here to read detailed profile of Mr.Sandeep Biswas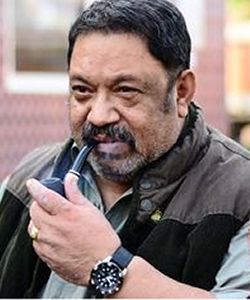 Mr.Sumant K Barooah
Mr.Sumant K Barooah is a renowned photographer, author of few books on travel photography. He has worked across globe and he is very passionate about teaching and mentoring aspiring photographers.
Click here to read detailed profile of Mr.Sumant K Barooah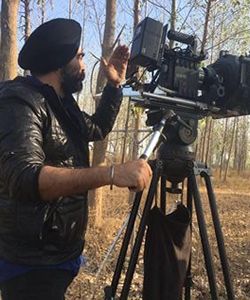 Mr.Harleen Singh
Mr.Harleen Singh is a young passionate entrepreneur who started his career as a successful banker. He finally followed his heart, his yearning for creativity and ingenuity exacted him to leave the 'nine to five' job at the peak of his career and take off a venture which would pave the way for bringing his creative thoughts to life.
Click here to read detailed profile of Mr.Harleen Singh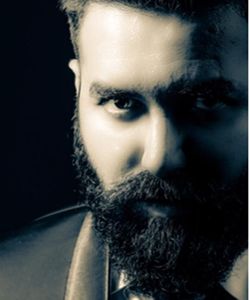 Mr.Mohit Birla
Mr.Mohit Birla is the owner of Aarika Productions a boutique company specialising in wedding photography & cinetamograpy. He has been in this business for the last over 14 years & is a great teacher as well. He loves to share his experiences & is very passionate in his teaching process.
Click here to read detailed profile of Mr.Mohit Birla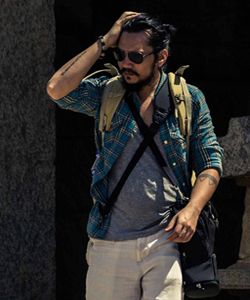 Mr.Arpit Tyagi
Mr.Arpit Tyagi is a fashion and fine art photographer and an ex- student of Delhi School of Photography whose work has recently been featured by Vogue Italia and Iconic Artist.
Arpit Graduated from Indian Institute of Technology (IIT) Guwahati as an engineer in 2005 and worked in the Oil & Gas Industry, starting from the field & reaching the top levels of management within a span of 12 years. Being deeply passionate about arts, he decided to move to the arts industry starting from scratch as a painter and fine artist.
Click here to read detailed profile of Mr.Arpit Tyagi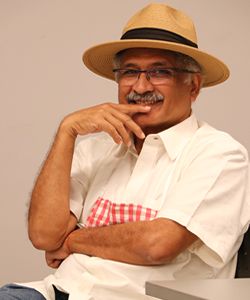 Mr.Aditya Arya
Mr.Adiya Arya is an eminent commercial and travel photographer and is known for his expertise in the field of advertising and corporate photography, specialising in Products, Interiors and Food.
Aditya Arya began professional photography in 1980 after graduating in History from the St. Stephen's College, Delhi University. He wears Many Hats and has been a still photographer in the film industry in early eighties. In addition to his wide-ranging Commercial and Travel portfolio, his work has been published widely in books and travel magazines around the world.
Click here to read detailed profile of Mr.Aditya Arya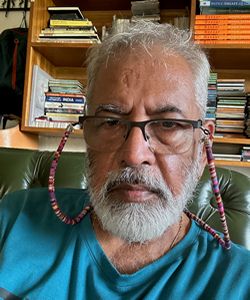 Mr.Dinesh Khanna
Dinesh Khanna is well renowned Photographer who has been shooting food, people and interiors for more than 30 years. Dinesh also does visual documentation for NGOs and social organizations. Photos from his collection of personal work have been published as acclaimed books.
Dinesh is a Managing Trustee of Nazar Foundation, and one of the Co-founders of the Delhi Photo Festival and was also a Photography Curator for the Serendipity Arts Festival. He has also taught Photography in various institutions like Ashoka University, The One School, Goa and MICA, Ahmedabad amongst others.
Click here to read detailed profile of Mr.Dinesh Khanna
You may be interested in these Courses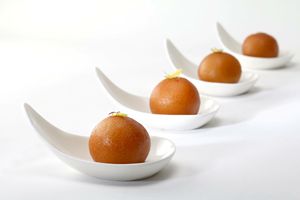 FOOD PHOTOGRAPHY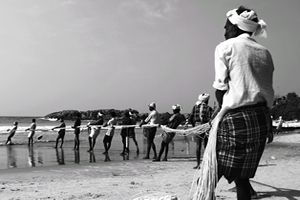 PHOTO JOURNALISM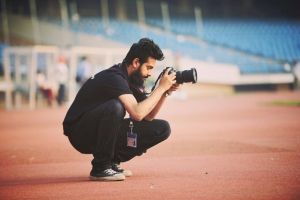 FILM MAKING (DSLR)