Mr.Sumant Barooah, Faculty, Delhi School of Photography
Mr.Sumant K Barooah is a renowned and respected photographer, author of few books on travel photography. He has worked across globe and he is very passionate about teaching and mentoring aspiring photographers.
Sumant is a member of prestigious Societies and Clubs like Royal Photographic Society,U.K, International Documentary Association, USA, Travel Foundation, U.K, International Eco club, Argentina and Fine Arts Society, Assam.
Sumant has authored the following best sellers
'Among the Temples of China'
'The Golden Valley' - A photo-essay on Assam and its people
'Majuli-The Island of the Gods'
'Apatanis of Arunachal Pradesh'
'Lamaseries of the North'
'Ethnic Lineage of the Lesser known inhabitants of the North East'
Sumant has participated in the following Photography Exhibitions
'Temples of China' a Sole photographic Exhibition at the India International Centre
Exhibition in Dongguan China
Exhibition on 'Majuli' at the Dillihaat for Majuli Festival Committee
Photo Exhibition 'Riding the Himalayas' at Nehru Center, Bombay
Photo Exhibition on 'Riding the Himalayas' at India Habitat Centre, New Delhi
Following are a short list of achievements and accomplishments of Sumant over last few decades;
Led the Secretary, Ministry of Tourism's familiarization tour of the North East along with the PATA delegates.
The First of its kind for the North East of India.
Advisor to the proposed 'North East Chamber of Tourism' being initiated by the North East Council.
Official photographer for the 'Police Golf Tournament' at Shillong by the Assam Rifles.
Photographed Assam Tourist Destinations for Assam Tourism Development Corporation.
Presented the North East Destinations at the TAAI Conference at Calcutta,on behalf of the Ministry of Tourism
Photographs for ITDC brochure on Bhutan and Nepal.
Photographed/ Filmed the Lesser known people of North East for the Brohmaputra Foundation in June 2004
Photographed for the UNESCO, proposal for recognition of 'Majuli' as a World Heritage site for the Report prepared by the Archeological Survey of India
Official photographer for the Dree Festival, at Ziro Arunachal Pradesh.
Official Documentary for the Brohmaputra Beach Festival at Guwahati,Assam
Nationally selected to direct a 19 episode film 'Riding the Himalayas' for Explorers and Adventurer Society which was a trans-Himalayan expedition covering the Himalayas from Karakoram across India Nepal Bhutan and the North East till the Chinese border, McMohan Line. a 76 day stretch.
Selected as one of the four 'best' photographers of India to cover the "Sindhu Darshan" festival for Ministry of Tourism
Documentary on the Apatani Annual Festival, commissioned by the Festival Committee at Ziro, Arunachal Pradesh
Photo Galleries included in the MOT interactive CD on the North East.
Audio Visual on Majuli commissioned by MIPDC and sponsored by Oil India Ltd.
Contact us at +91-9871642054 for further details and discussions.
You may be interested in these Courses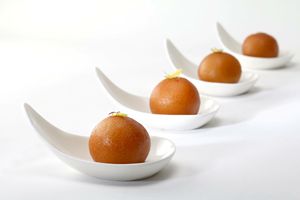 FOOD PHOTOGRAPHY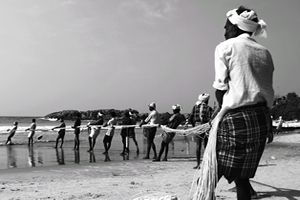 PHOTO JOURNALISM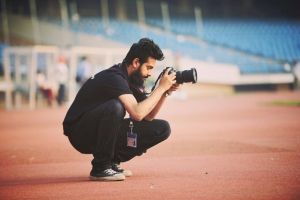 FILM MAKING (DSLR)