Mr.Harleen Singh, Faculty, Delhi School of Photography
Harleen Singh is a young passionate entrepreneur who started his career as a successful banker, holding senior positions across several banks. He finally followed his heart, his yearning for creativity and ingenuity exacted him to leave the 'nine to five' job at the peak of his career and take off a venture which would pave the way for bringing his creative thoughts to life.
He is a qualified MBA from a premier institute in India and is settled in Delhi for past many years.
Getting into the film making is the manifestation of his adoration for creativity. Articulating his thoughts through poetry, writing articles and travelogues or directing events is not sudden. He has been recognised and acknowledged for his writing proficiency, being the editor of a National Auto Magazine, the venture which he incepted after leaving his job.
Harleen, At present, apart from being a Film maker is also is the editor of a one of its kind - A Sikh Lifestyle Magazine.
He has organised Talent hunt events and has grown up organising an directing Stage Plays. His first love - 'The Stage' and the skill of Stage Play Direction is inherited from his father who, apart from being a highly qualified professor and author, was a playwright and a director.
After doing the Talent hunt events, directing dramas, Harleen wanted to lay his hands on directing a short movie as a start. The maiden film went on to be showcased in Prestigious Cannes SFC in 2016.
There was no looking back since then, numerous Corporate Films, Training Films, Adverts, Short Films, Song Videos have been churned.
He has been associated with many National as well as International projects. And, at present, is also working on couple of Feature projects
His films have won accolades at many film festivals including Cannes, New Delhi Film Festival, A Rebel Minded Film Festival (New York), Slum Film Festival (Nairobi), Columbia Film Festival, Muscat Directory, Muscat.
A trained Editor, Cinematographer and Director Harleen got trained from Prestigious FTII, Pune.
The journey continues…. The quest for Knowledge continues… the pursuit for Bringing the Words and Reveries to Life continues.
Contact us at +91-9871642054 for further details and discussions.
You may be interested in these Courses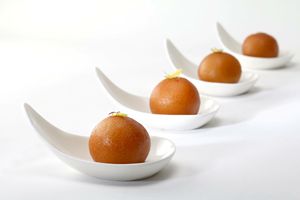 FOOD PHOTOGRAPHY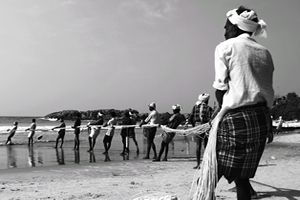 PHOTO JOURNALISM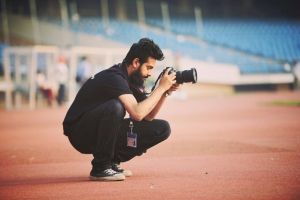 FILM MAKING (DSLR)